By John Gregory and Canoe Kayak Canada
Aptly, the first Olympic gold medal in the C1 men's event at the 1936 Games was won by a Canadian, Francis (Frank) Amyot from Ottawa.
A new Olympic canoeing program sees women's canoe introduced as an Olympic medal event in Tokyo, some 84 years later.
This is not a pipe dream. Canoe Kayak Canada (CKC) has a robust Olympic Canoe Sprint legacy with 24 Olympic medals. The Canadian Women's Canoe team invested early and is now setting the international benchmark for world best times. 
In Rio, four-time Olympic medallist, Adam Van Koeverden (CAN) remarked that the canoe is arguably Canada's first sport.
Here, we kick off a series of articles that will follow the Canoe Kayak Canada Women's Canoe team into the Tokyo Olympics. As things stand going into the 2018 season, Laurence Vincent-Lapointe, 26, is the reigning World Champion in C1 women 200 metres, and together with Katie Vincent are World Champions in C2.
Profile Laurence Vincent-Lapointe

Happy birthday to Canada's 🇨🇦 Laurence Vincent-Lapointe! We caught up with the ten times World Champion and you can watch her race live in Duisburg in 10m minutes on https://www.canoeicf.com

Posted by Planet Canoe on Sunday, May 27, 2018
We took the opportunity to interview the women's canoe team in Florida. For those who have seen Vincent-Lapointe and Vincent, two athletes paddling on the same side of a C2 at speed is unusual, to say the least. Their world best times prove that it works, yet it is somewhat counterintuitive. We delved more in-depth with them to understand how it works and if there are any significant limitations.
Watch Laurence and Katie discuss their unusual technique
They have started 2018 with faster world best times at the ICF World Cup races. They have an elegant fluidity in the C2, which gives them power from the long reach of their strokes.
The Florida camp allows the team to train through the cold Canadian winters. They come here each year for good quality training. Vincent-Lapointe and Vincent are studying at University in different parts of Canada. The camp allows them to come together and train together through the season.
The Canadian team has completed their 2018 sprint trials at the Lake Lanier Olympic Park in Gainesville, GA. While Vincent-Lapointe and Vincent are team-mates in the C2, they are also competitors in the C1 category.
For Vincent-Lapointe it was a new personal best of 45.350. At these latest trials, the three top women recorded sub 50-second times; Vincent-Lapointe 45.350 seconds, Katie Vincent 46.586, Hannah MacIntosh 49.034.
Together in the same boat, Vincent-Lapointe and Vincent beat their ICF Racice world best time by four seconds with a time of 1:52.745.
"Our teams' results so far show that we have been preparing the team well and they have what it takes to compete on the world stage," Anders Gustafsson, new head coach of Canoe Kayak Canada's sprint team, said.
The International Canoe Federation introduced women's canoe at the 2010 World Championships held in Poznan. The Tokyo 2020 Olympics will be a historic one for women's canoeing as there will be equality in the medals awarded. The C1 W 200 and C2 W 500 are new Olympic medal events.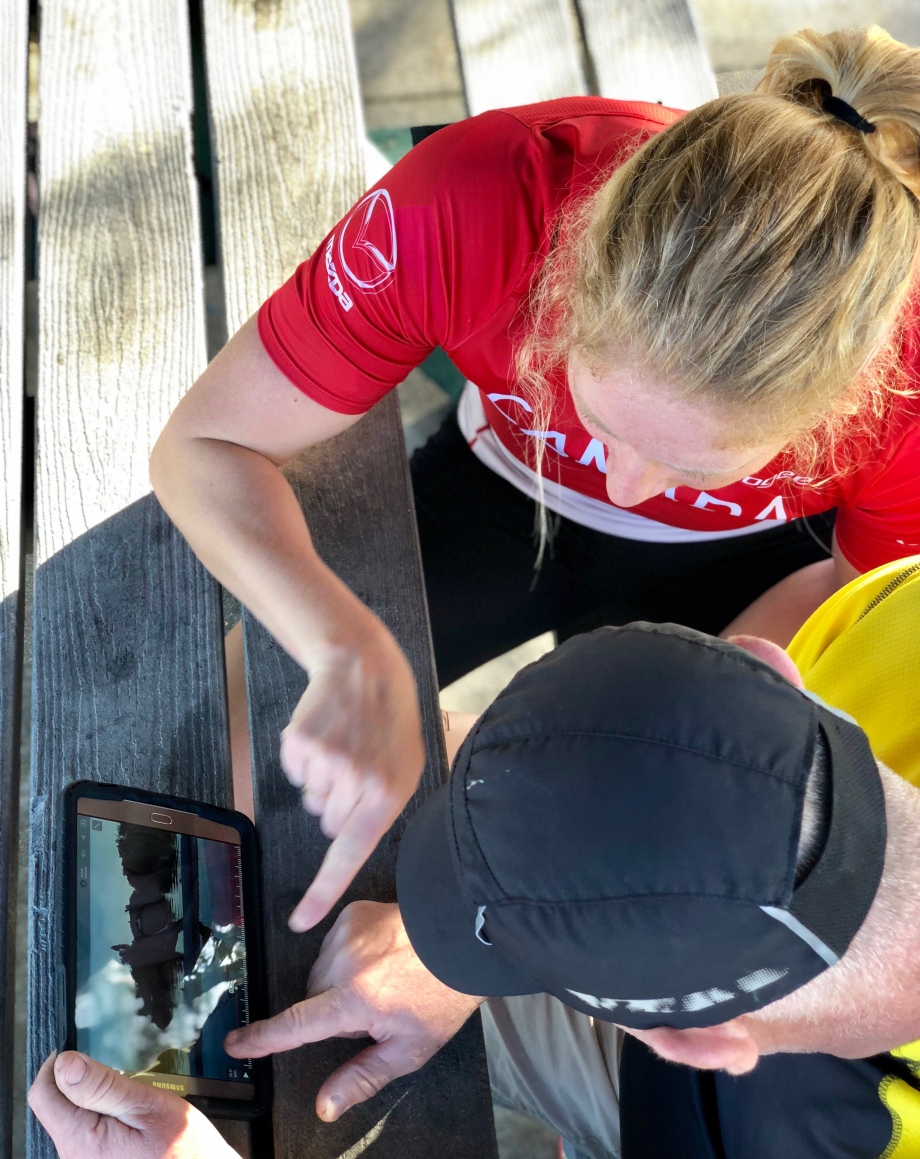 Vincent-Lapointe has dominated the C1 200m from the outset, with five World Championship titles from the six World Championship finals.
C1 W 200 – Laurence Vincent-Lapointe
2017 Racice World Championships Gold in 45.48 seconds
2014 Moscow World Championships Gold in 46.42 seconds
2013 Duisburg World Championships Gold in 51.33 seconds
2011 Szeged World Championships Gold in 48.87 seconds
2010 Poznan World Championships Gold in 48.188 seconds
Vincent-Lapointe has raced both C1 200m and C2 500m since 2010, where she has won four World Championship titles with three C2 partners.
C2 W 500
2017 Racice World Championships Gold in 1:56.75 seconds (Vincent-Lapointe/ Vincent)
2013 Duisburg World Championships Gold in 2:03.00 seconds (Vincent-Lapointe/ Sarah-Jane Caumartin)
2011 Szeged World Championships Gold in 2:01.03 seconds (Vincent-Lapointe/ Mallorie Nicholson)
2010 Poznan World Championships Gold in 2:03.62 seconds (Vincent-Lapointe/ Mallorie Nicholson)
"Canada is very good compared to other countries in women's canoe," Vincent-Lapointe said.
"It's because we have good support. We've always had pretty good support. National teams started having a women's canoe team around 2010, so they helped us to develop ourselves compared to some countries who decided who decided to do it much later."
The team is more than Vincent-Lapointe and Vincent. Support for the women's canoe sprint team started early in Canada, and there is a healthy level of internal competition.
Vincent-Lapointe and Vincent recognise the importance of building the U23 and junior women athletes, wishing to be seen as role models. Katie Vincent is herself still an under 23 athlete.
Vincent-Lapointe welcomes the increase in competition since women's canoe was first introduced to international competitions.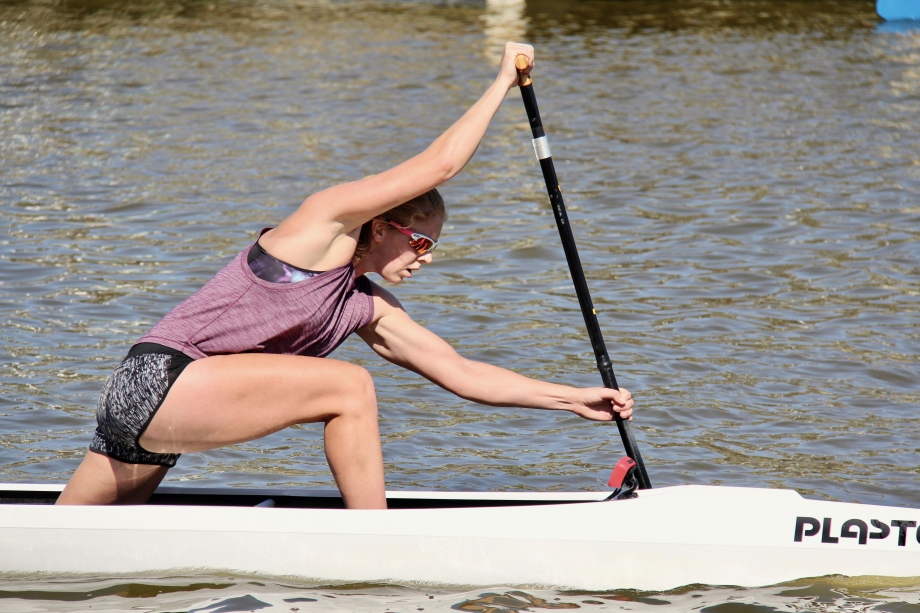 "The best way to describe [what we have achieved in 2017] would be performance through empowerment," she said.
"We performed well, but we were also empowering each other, and we're making each other better, and trying to make our team better. We have teammates who are U23 and junior paddlers.
"We want to be role models for them and also for ourselves, so we empowered each other a lot, and that led to great performances throughout the season."
Watch Laurence and Katie discuss support for women's canoeing
Graham Barton is the Chief Technical Officer at Canoe Kayak Canada.
"It is always a benefit to having world-class athletes in your program," he said.
"They provide a performance standard that other athletes can aspire to, and at the same time push our world champions to raise their level as well.
"To achieve this, we have established a National Women's Canoe Center in Dartmouth, Nova Scotia, under the leadership of our National Women's Canoe Coach, Jan Kruk. To ensure not only the success of our 2020 talent pool we are offering training opportunities for athletes on track for 2024 as they prepare for U23 and Junior Worlds in 2018."
Canada has already proven itself a world leader in preparing athletes for the long term. The approach with the women's canoe team is exactly the same.
"It is critical to remain competitive that we take this systemic approach because the rest of the world is catching up and the field in women's canoe is getting deeper every year," Barton said.
"It did not go unnoticed that at the World Cups in 2017, the number of women's canoe competitors exceeded the women's kayak discipline for the first time."
With Vincent-Lapointe and Vincent dominating their races at the moment, much of the focus has been on their times. Very impressive times, and getting faster almost ever week.
"Our specific goal for Katie and I is getting new records every year leading up to 2020 Olympics," Vincent-Lapointe said.
"We have a goal to set a new bar every time. Through hard work in training, we have managed to stay at the top of the field."
Wind the clock back just a little, and you will see the Canadians, and Vincent-Lapointe and Vincent in particular, were among the loudest voices demanding a place for women's canoe at the Olympics.
"I've seen it many times," Vincent said.
"You always wanted to be a part of it, so just to be a part of this team and the whole process over the next two years, we're really excited.
"We hope it is a lot of fun, get to see a bit of the world and go fast in a canoe."
We return to van Koeverden who helps us understand that C1 stands for Canadian single, not canoe. He is right by the way. I checked.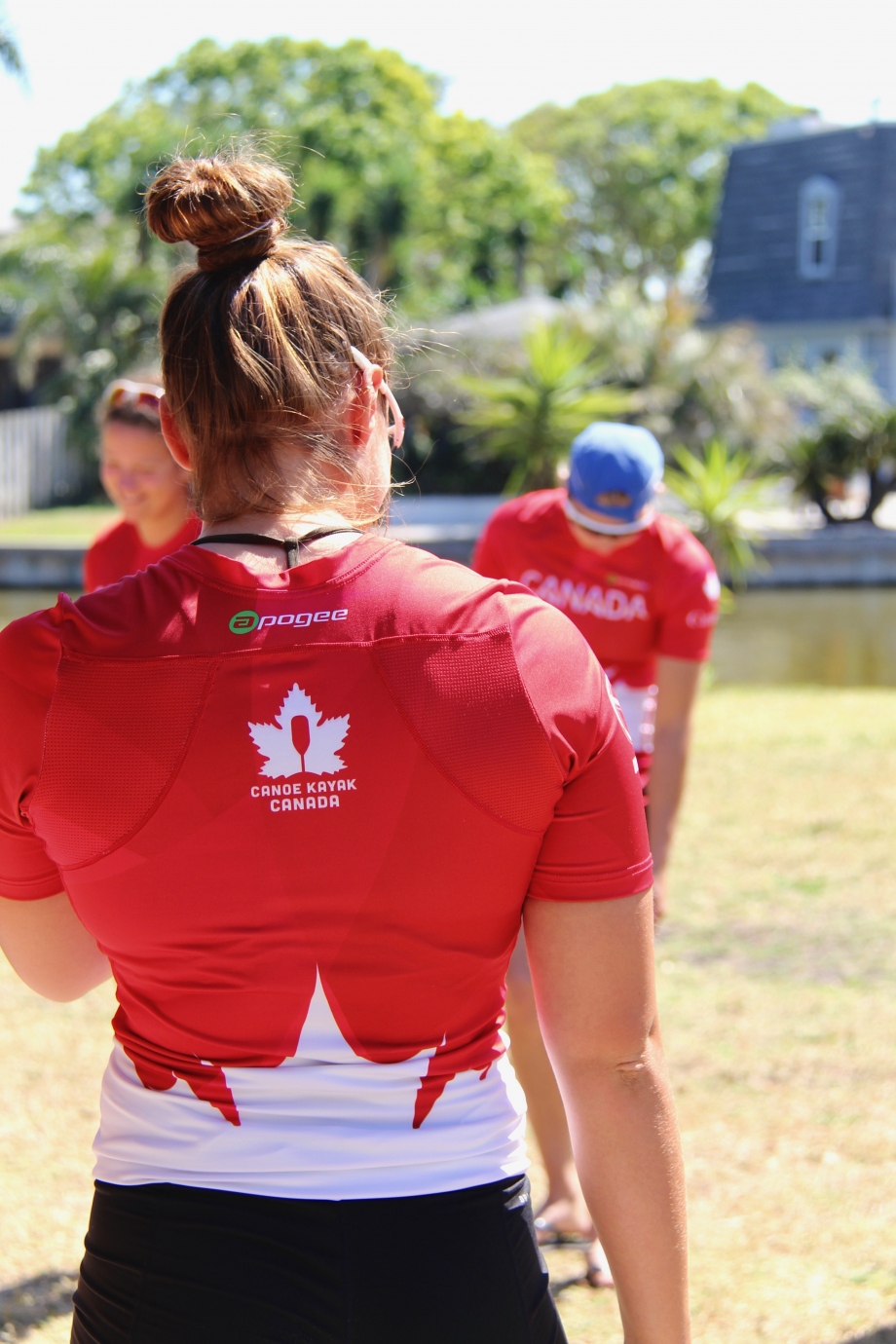 The Canadians could not have been more impressive at the opening two ICF Canoe Sprint World Cups of the season. But the big focus is the ICF Canoe Sprint World Championships in Montemor-O-Velho, Portugal between August 22-26.
Words John Gregory, photography Canoe Kayak Canada.